9 sensible ways to reduce business travel expenses
September 27, 2022
By Adriana Amato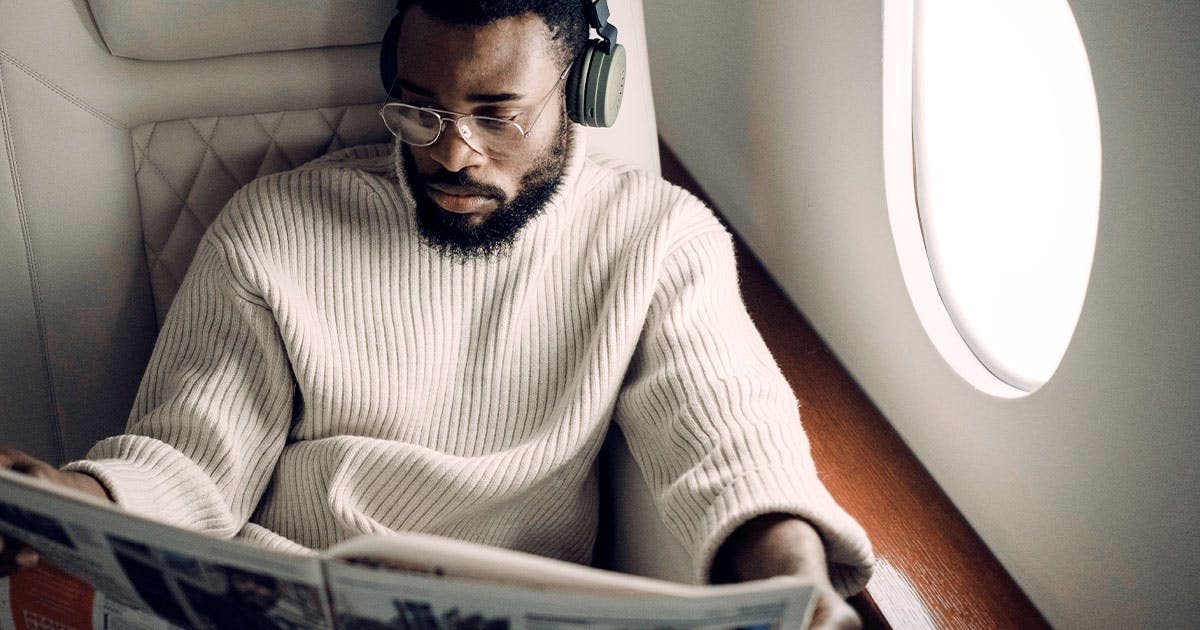 Client meetings, conferences, networking events and team building. Business travel can be a massive job perk for employees and cultivates important relationships in your business. If only business travel didn't come at a cost. 
Weeks of accrued travel expenses can quickly catch any finance team or business owner out. Once you add up flights, accommodation, food and entertainment, you're at serious risk of bill shock.
The answer? It's actually more about cost-saving than cost-cutting. Let's look at some sensible ways to manage, monitor and minimise your business travel expenses. All while keeping your employees empowered and engaged.
1. Review and improve your company's travel expense policy
When the lines between leisure and business travel become blurred, a clear travel policy sets up guardrails for teams to work within. Whether an employee needs to travel to meet a new client or your leadership team is arranging an offsite, having robust rules and approval systems helps keep expenses within policy.
Can your team fly Business Class or Economy? How much can they spend per head at a team lunch? Setting clear spending rules from the outset helps minimise overspending, keeps things equal and mitigates fraudulent claims.
Once you've determined your expectations, the next step is ensuring your employees know where to access your policies so there aren't any knowledge gaps.

If you're looking for help to get started on a policy, we've created a travel expense policy template just for you.
2. Put in place your travel expense approval process
Now that you've established clear and accessible company-wide policies, the next step is to make it easy for your team to track and submit their expenses. The key is implementing simple systems and approval workflows that don't waste company time.
Top tip: To avoid surprise costs, make sure your expense policy requires all major travel plans like accommodation, airfares and event tickets to be submitted for approval before you book.
3. Arrange for a corporate expense card
Want to save time, effort and money on team reimbursement? Try cutting out the middleman altogether. 
Empowering your team with a corporate card can help purchase flights, accommodation and meals without using their own funds. But, it also increases the risk of card fraud, especially if your teams are sharing around one card.
Consider switching your regular credit card to smart, virtual company cards that safeguard your business from fraud and better control spending. Some solutions also give you real-time visibility over transactions across the business. You can even assign designated cards to teams or individual team members and set budgets and spending rules that can't be broken.
4. Book your accommodation early
Now onto the most obvious piece of advice: booking in advance.
In a busy work environment, booking accommodation at the last minute is sometimes unavoidable. But making it a habit can quickly make business accommodation an unsustainable perk. To avoid the last-minute price hikes, consider creating a 2-week minimum policy for accommodation bookings.
You might also want to partner with a hotel chain and create a corporate travel account that helps you earn rewards and discounts over time. But don't just stick to one booking site. Always encourage your team to compare rates through Booking.com and other sites.
Other things to be aware of when booking accommodation are:
Cancellation policies
Proximity to public transport (which will save you money on taxi or Uber fares)
Proximity to the airport
Proximity to clients, sites or venues visited during the trip
5. Be smart about air travel
It goes without saying that airline tickets are expensive when booked at the last minute. Like your accommodation, setting rules about when employees can book can help them stick to lower airfares. If you want to go more granular, some innovative corporate card solutions can even let you restrict flight purchases by terminal ID.
Again, don't overlook the loyalty and rewards programs many airlines offer. Many also have partnerships with hotel chains and car rental companies, so you may be able to find great deals and discounts across the board.
Other tips for booking flights include:
Booking mid-week flights whenever possible
Considering Economy instead of Business Class
Opting for carry-on luggage whenever it's reasonable to do so
6. Consider using a travel management company
Don't have the time, energy or patience to compare pricing and set up deals with hotels and airlines? Some companies opt for a travel management service to shop around for them. Yes, they'll probably charge you for it. But getting someone to coordinate your bookings can often help you secure discounted airfares and room rates, even when booking last-minute.
7. Set a realistic food allowance
It can be tempting for finance teams to minimise travel expenses by setting modest food allowances, but it's also important to be realistic. Different cities have different pricing standards, and many restaurants require fixed, per-head banquets for groups of more than six people. 
Let's not forget that employees who feel valued and respected are more likely to value and respect company money. When assigning budgets, just remember to find the right balance between cost minimisation and your employee experience.
You can also assign a whole-of-trip budget to give teams the freedom to make budget-conscious decisions throughout the week or treat themselves to a fancy dinner or fun activity on the final night.
8. Digitalise all receipts
"I found that receipt from 3 months ago," said no employee, ever. But instead of chasing up each and every employee who forgot to attach their receipt, businesses can now rely on technology to make the process as frictionless as possible.
Tools like Weel automatically prompt employees to submit their receipts into an app after each purchase via their mobile. Finance teams don't have to chase employees, and employees don't have to go through painful claim processes. 
Even better news: if you pre-load funds, you can let employees pay for their travel-related expenses without dipping into their own pockets. Everybody wins.
9. Automate your travel expense process with expense management software
Many CFOs agree that travel expenses are among the toughest to control — especially when using outdated, disparate systems for reporting. 
Weel's Smart Receipts feature lets you generate reports as soon as someone makes a payment. Yep, that's right. All line items and GST information get pulled straight into an expense management app.
You can even sync it to an accounting software like Xero's to turn month-end marathons into one error-free, low-touch experience. It's the easiest way to keep an eye out for dubious travel expenses and manage your cash flow (and the cards help you prevent them from happening in the first place).
Okay, so now that you've digested all of the above, here's the short version to help you reduce your business travel costs sensibly.
To kick your business travel expense processes into line or learn more about automated expense management, book a demo with Weel today.
Too time-poor for demos? Take a tour of the product instead.