How to reimburse 'small spender' employees for company expenses
March 27, 2023
By Amy Mitchell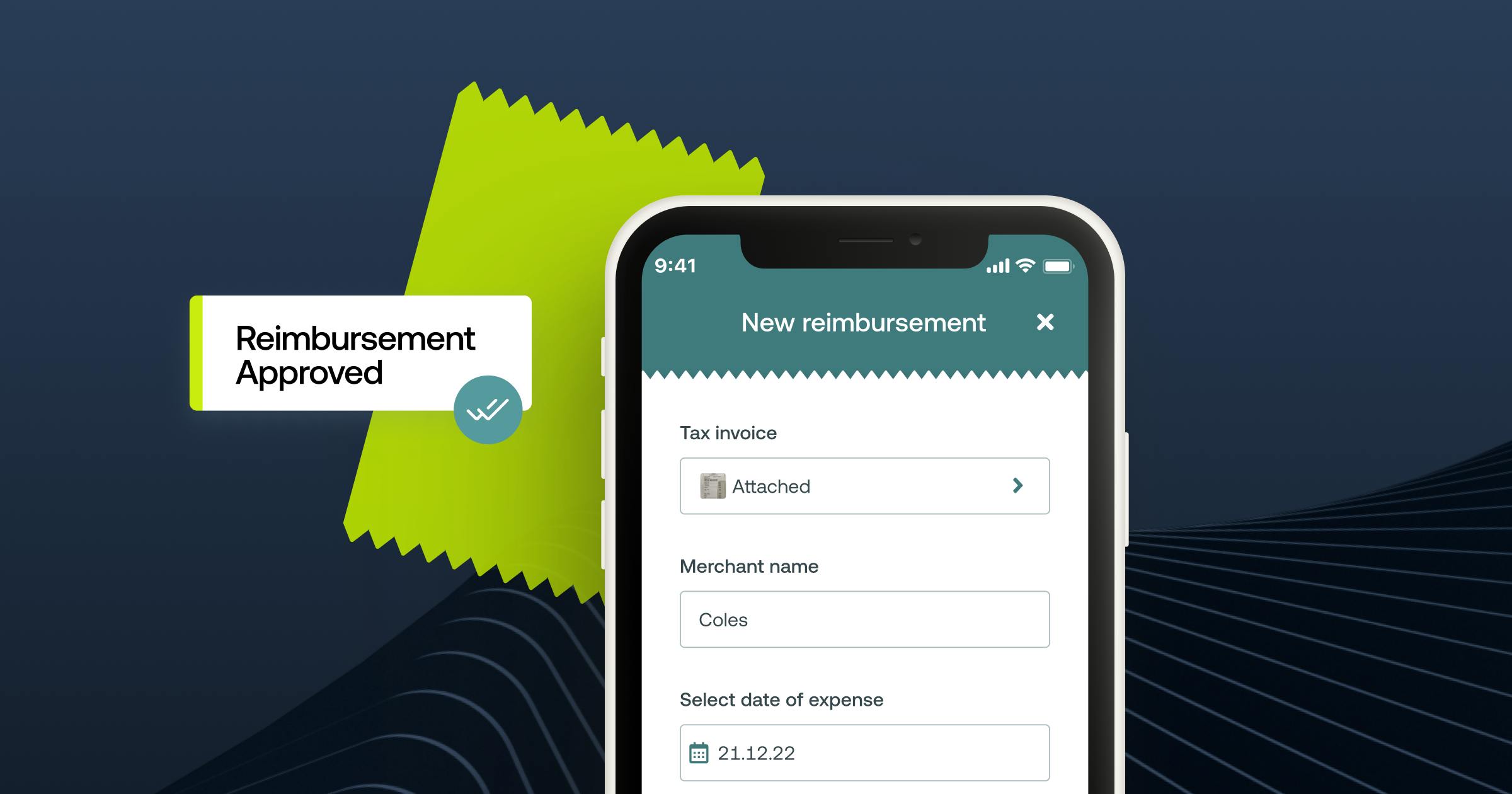 Reimbursing your team members for out of pocket expenses may not always feel like a top ticket item when thinking about business growth, efficiency and engagement. However, if you haven't considered the detrimental impact a lagging reimbursement process can have on your people and business success, you'll want to listen up.
Early in 2022, Weel uncovered that almost 60% of employees under the age of 24 put off making important company purchases due to the anxiety of a complicated and slow expense management process. We've interviewed  employees that waited up to six months to be reimbursed in excess of $5000.
The report also uncovered across all age groups, over a third of employees felt dissatisfied with their employer as a result of their reimbursement process. Slow reimbursements do impact employee trust, cause financial burdens and reduce productivity. 
So as a business, how can you fix this? 
Read on as we dive into how to implement an efficient and user friendly process for reimbursing employees, that is not just good for your employee well-being, but also good for business growth.
Reimbursements or Company cards: Which is the best solution for business expenses?
The answer is both, but it's important to understand who needs a company card vs access to a streamlined reimbursement process. 
The good news is, identifying who needs what can be pretty simple.
An employee requiring reimbursement access, can be profiled as a small spender within a company that is both:
Making infrequent purchases, that are often unplanned
Making purchases that are low in value (usually no more than $50)
By contrast, if an employee is making regular or high value purchases, they should definitely be using a company card to ensure they are not at a financial disadvantage.
Categorising your spenders in this way is a clear and effective step to get your expensing house in order. Now we've figured out how to identify your card users from your reimbursers, let's talk about how they work together.

How do company cards and employee reimbursements work together for a  best practice spend management process?
When used together, virtual company cards and digital reimbursements can form a strong expense management system catering to different spender profiles and spend management needs. 
The power couple of cards and reimbursements enables you to arm employees with the appropriate tool to conduct business activities in the most effective way. By identifying the right tool for your spenders, you will prevent overspending, stay on top of cash flow, centralise spend data and empower employees to spend in a way that is efficient for the business and for themselves. 
Using cards and reimbursements in tandem is a powerful system to:
Regain employee trust
Free up time that can be spent on value-add tasks
Enable projects to gain speed and momentum
Stop card sharing
Centralise spend data
Gain broader visibility over business spend
Customise your expense processes
Limit liabilities 
Take a small HR team as a real World example. The HR Manager is a frequent spender with average purchases over $50 (broad expense categories such as travel, equipment, catering and training). The Talent Manager is an infrequent spender with average purchases over $50 (broad expense categories such as advertising spend, team events, equipment and suppliers). Both would qualify as card holders under the frequent spender and over $50 average spend control. The recruiter infrequently spends with a small average purchase of under $50 (limited expenses categories such as coffees and ad hoc advertising spend), as such would be a reimburser. 
By identifying spend trends using simple control measures, it's then possible to design a concise expense policy that works for you. Enabling people with the appropriate tools to make business transactions is a win win for the business, and employees.
The problems with employee expense reimbursements when not done well.
Sticking with a traditional and clunky reimbursement process has far reaching consequences. If your reimbursement process is due for an upgrade, no doubt more than one of below resonates as an unwanted and repeated niggle: 
Stressed and disengaged employees
Reduced productivity
Stalled projects
Fractured processes
Misused company funds
Disjointed reporting 
Low spending visibility 
Compromised compliance
Out of policy spending
Convoluted expense policies

How to do reimbursements the proper way
Tightening up your reimbursements process doesn't have to be a complicated and excruciating process. Selecting a spend management software, such as Weel that provides reimbursements functionality as a compliment to your wider expense system will neatly consolidate your finance stack. 
Bid farewell to a fragmented reimbursements process by considering the below:
Use a holistic spend tool that caters to multiple spend profiles
Identify your frequent, versus infrequent & low spenders
Implement a strong expense policy
Stop using shared cards
Schedule payments 
Keep track of spender trends to assign cards or reimbursements as relevant

Summary
Choosing a scalable expense management software will simplify and speed up the expense process for both employees and the finance team. Selecting software with multiple capabilities to match your spending trends will streamline your operations and scale with you, saving current and future you time, money and admin fatigue. 
With Weel, you can future proof your spend management process with the ability to tap into virtual cards, expense management, reimbursements, bills and subscription management as required. Using Weel for reimbursements lets you customise your process according to your spenders and track all payments in one centralised location.
P.s. If you're looking for some guidance on setting up a reimbursement policy, you can check out our free policy template.