How can a CFO plan in an unpredictable market? Berta's story…
December 10, 2021
By Ben Grossberg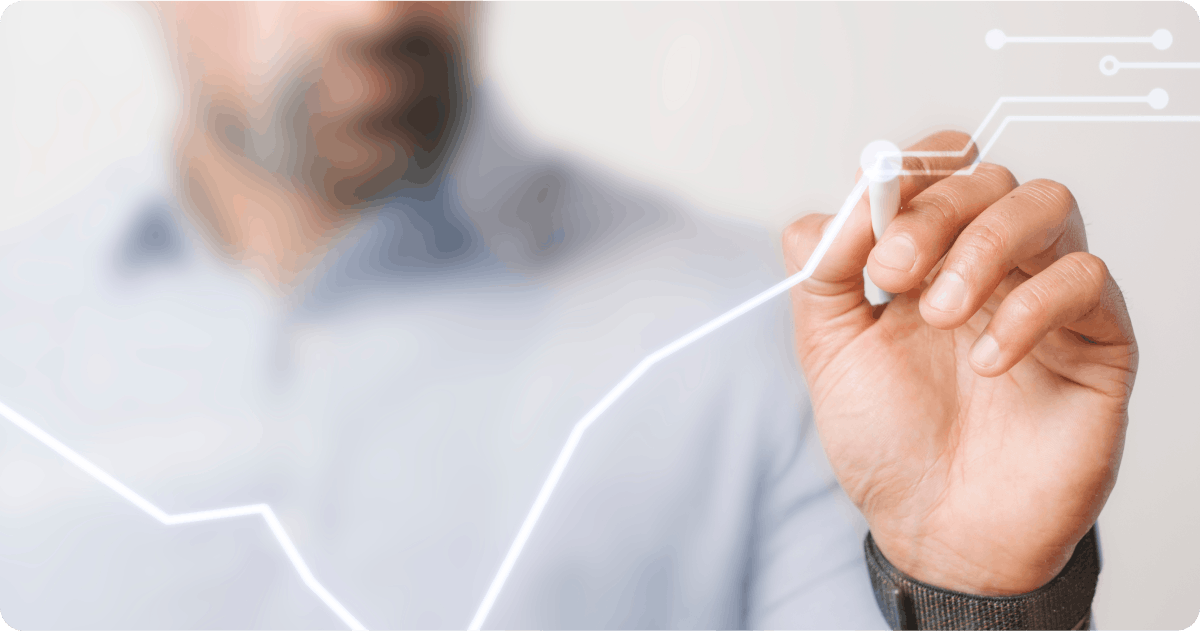 It's unlikely that many CFOs would say they are completely prepared for 2022, and that they know exactly how the Australian market is going to perform. If the last 20+ months has taught finance leaders, an already cautious lot by nature, anything, it's that completely unpredictable events – like COVID-19 – can quickly derail the best laid plans.
Two thirds of surveyed Australian CFOs won't be increasing their business spend in 2022, according to Weel's latest report: 'CFO Goals for 2022: Tech, team, and leadership', testament to the fact that CFOs are a bit nervous about 2022.
Meet Berta, your typical Australian CFO
Berta is one of those CFOs who has recommended their organisation maintain spend in 2022. She's used to increasing budgets for her successful startup year on year, but after 2020 and 2021, she's just not feeling overly confident. 
Berta's worried about keeping a healthy balance sheet if the country goes into lockdown and business goes quiet. She's concerned about the cost of hiring new staff if they start losing people to The Great Resignation. And she wants to make sure the business can prove to future investors that they're savvy with how they spend money in uncertain times.
Automation … enter stage right
Berta's been spending a lot of time thinking about how her business spends money, and not as much time thinking about how they can save money. But times of crisis often breed the most innovation, and COVID-19 has been no different. Berta needs to turn her focus to the latest technology that has developed throughout COVID-19, and to explore how it can help their bottom line.
According to 'CFO Goals for 2022', 37% of CFOs want to automate budgeting next year. 34% would like to automate expense management, and 33% inventory management.
Automating any or all of these areas will free up a CFO, like Berta and her team, to spend more time on strategic finance tasks, in turn giving her the opportunity to make other areas of finance and the business more efficient.
What do Berta's peers think will make their role easier next year?
Berta's excited about what she can automate in 2022, and she's looking at how virtual corporate cards can help make their reimbursement and expense management more streamlined.
Now it's time for Berta to think about what else will make her role easier in 2022.
18% of surveyed CFOs said that a better economy would help. 14% opted for new tech. There's not much that Berta can do about the economy – other than help to keep her business successful, making a positive contribution to the Australian marketplace. But investing in new tech is within Berta's remit. If she is adamant about maintaining the same spend in 2022, Berta needs to challenge her team to think critically about the tech that finance already has and to bring in new solutions where appropriate.

What's next in Berta's 2022 story?
Berta has been smart about where she can save money, and where she should be investing in new fintech for the business. The only thing left for Berta to do, to keep her anxieties about 2022 at bay, is to stay as informed as possible about the market and what her peers are up to.
P.S. Berta is a friendly, fictional, CFO. If you'd like to talk to one of our friendly, real, expense management experts, book a demo with us today.